BY CANAAN
How should a Christian walk in this world? The basics of Christian home life are found in Ephesians 5:21. Fear Christ and obey one another. On this premise, the Apostle Paul began his story with the relationship between husband and wife. wives. Submit ye ​​to your husbands as to the Lord (5:22). husbands. Love your wives, just as Christ loved the church and gave himself for it (5:25). Because the marital relationship is the foundation of all human relationships. Only after the birth of a husband and wife is the birth of a child and the birth of a parent-child relationship. And the relationship between the master and the slave could now be described as the one who employs and the one who is employed. Now let's look at Ephesians 6:1-9.
6 Children, obey your parents in the Lord, for this is right. 2 "Honor your father and mother"—which is the first commandment with a promise— 3 "so that it may go well with you and that you may enjoy long life on the earth."
4 Fathers, do not exasperate your children; instead, bring them up in the training and instruction of the Lord.
5 Slaves, obey your earthly masters with respect and fear, and with sincerity of heart, just as you would obey Christ. 6 Obey them not only to win their favor when their eye is on you, but as slaves of Christ, doing the will of God from your heart. 7 Serve wholeheartedly, as if you were serving the Lord, not people, 8 because you know that the Lord will reward each one for whatever good they do, whether they are slave or free.
9 And masters, treat your slaves in the same way. Do not threaten them, since you know that he who is both their Master and yours is in heaven, and there is no favoritism with him. (Ephesians 6:1-9)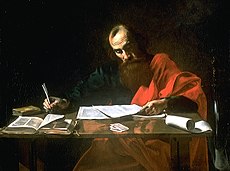 Paul writing
Verse 1, " Children, obey your parents in the Lord, for this is right. " See Psalm 127:3 . Children are a gift of the Lord. The fruit of the womb is the reward. Children is a gift from God, a reward, a reward from God.
Children are commanded to "honor your father and mother" (v. 2). This quotes the five of the Ten Commandments. The Ten Commandments are written in Exodus chapter 20, and are divided into two parts, 1-4 for God and 5-10 for man. Since the first commandment to a person is the command to "Honor your parents," it may be called the first commandment here. Two of the Ten Commandments are accompanied by a promise: here and the commandment to forbid idols and love God alone.
One is the promise in verse 3, " Then you will be happy and live a long life on earth ." The second is Exodus 20:6, which says that I will extend my grace to a thousand generations of those who love me and keep my commandments .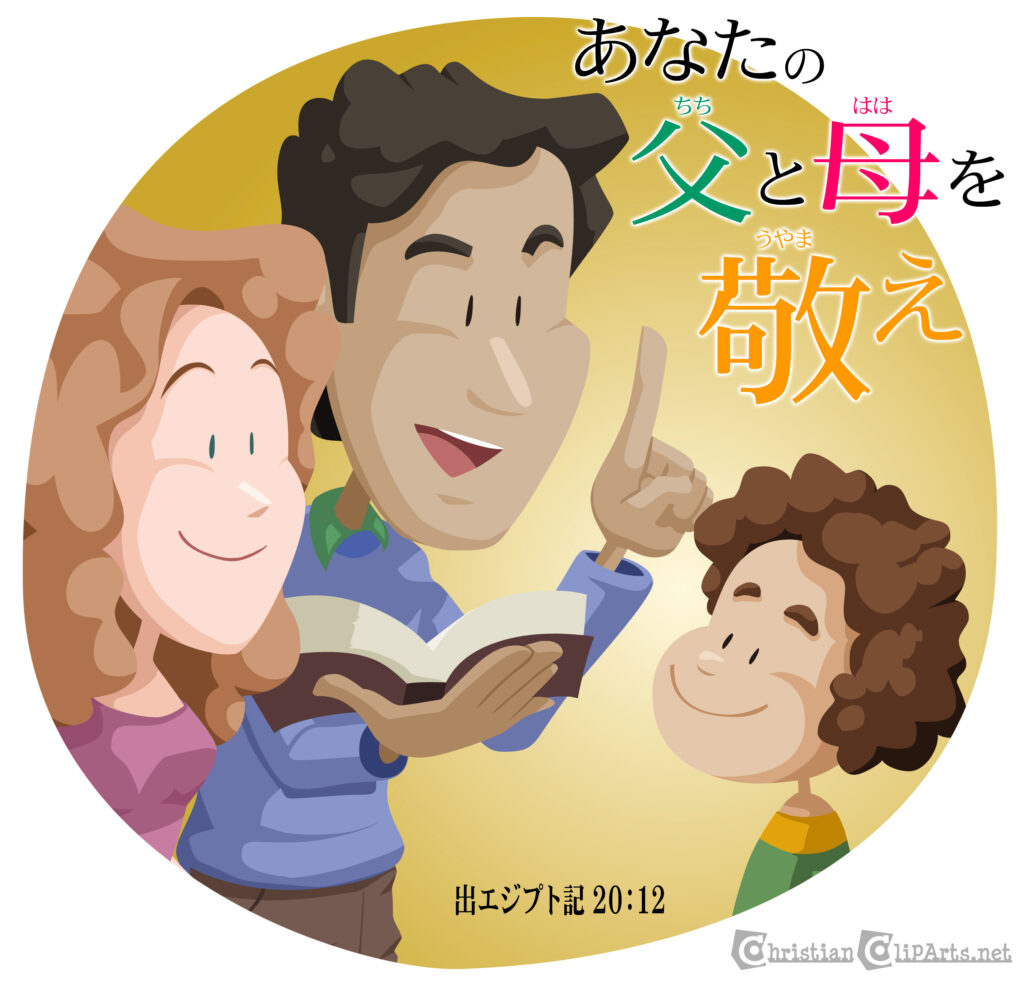 Instructions for parents follow. " Fathers, do not let your children be offended, but bring them up in the education and instruction of the Lord. " Faith succession is a big issue while there are many Christians. It is said that children should not be offended. I have seen many cases, and in my opinion, it is important to respect the personality of the child rather than trying to impose the parent's wishes or ideals on the child.
I think Abraham succeeded in raising children. He was firmly inherited by Isaac, Jacob, Joseph and his faith. But the Bible is full of examples of failed parenting. I would like to introduce some of them. First is Aaron. In Leviticus chapter 10, when his sons Nadab and Abihu burned incense to God, they offered a different fire, even though the sacred fire was provided. As a result, they were smitten by God and destroyed. What they lacked was the fear of God. I think Aaron probably spoiled his children.
The sons of Eli the priest, Hophni and Phinehas, were also like Aaron's sons and had no fear of the Lord. They made an offering to the Lord their own. It is found in 1 Samuel chapter 2. They did not have the reverence for Christ that is written in Ephesians 5:21. Eri was overprotective and never really scolded them. As a result, both Eli and his two sons were judged by God.
On the other hand, Samuel was born by Hannah's prayer. Samuel, who served Eli, became a wonderful instrument of God who feared and revered God. So what was Samuel like as the father? Samuel had two sons, Joel and Abijah, and in 1 Samuel 8:3 says: These sons did not follow in the footsteps of their father, but sought gain, took bribes, and perverted justice. Samuel was primarily used as a prophet but failed as their father. Perhaps it was because of his busy work as a prophet that he left his children alone. Parenting is really hard.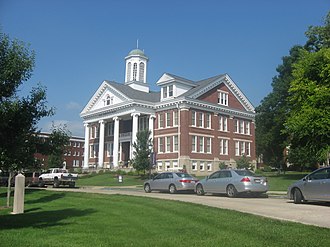 Asbury University
While it is said that faith succession is not going well, something wonderful happened in America. A revival took place at Asbury University in Kentucky. A regular service was held at the school on February 8, 2023, but when it was time to end, the worship continued with praise and prayers of repentance. No one planned it, but the praise continued, during which the Bible was read and the testimony was given.
I watched the You Tube, and it gave me the impression that it was the silent work of the Holy Spirit. But it's really wonderful to see the Holy Spirit working in the younger generation. Let's hope and pray that the same thing will happen in Japan.
Here are the orders for the slaves. " Slaves, obey your earthly masters with fear and trembling and with sincerity, as you obey Christ " (verse 5) .
The issue of slavery did not get much attention during this period. It was a time when slavery was commonplace in ancient Roman society. Freedom was not for everyone. Discrimination still exists today. It is true that there are Dalits in India who are outside the caste system and are not recognized as human beings. They are not counted in India's population. I have heard their testimonies in India, and they are being treated really badly. But they believe in the Lord Jesus and are given hope.
Modern people, especially Japanese people, may not be able to come to mind. I've seen the movie "Thermae Romae", which is based on a comic book, and I think it's a good way to understand ancient Roman society. Hiroshi Abe plays Lucius, an ancient Roman bathhouse designer who, by chance, travels back in time to modern Japan. There, he sees the Japanese bath culture, and is shocked by things that are powered by electricity, such as fans and toilet seats. Then, in ancient Rome, he used what he saw in Japan to design a bathhouse, and it became a popular story.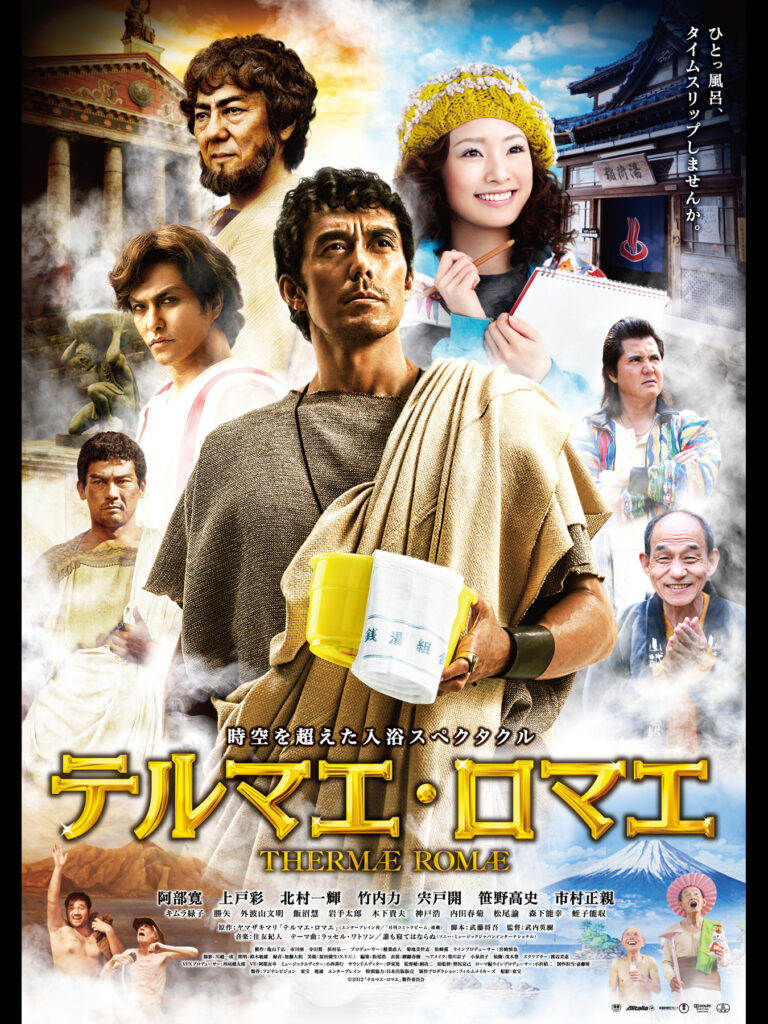 Since slaves are mentioned here in the first place, I sometimes hear criticism that the Bible does not condone slavery. But Paul wasn't interested in changing slavery, his God-given mission was to preach the gospel of Jesus Christ. Paul writes that all people are equal. All of you who were baptized into Christ have put on Christ. There is no Jew or Greek, no slave or free , no male or female. For you are all one in Christ Jesus. (Galatians 3:27,28)
This biblical spirit of neither slave nor free arose later in the 19th century in England as the abolitionist movement. Christians led and abolished the slavery movement. Wilberforce was the leader.
Paul refers to himself as " Paul, a servant of Christ Jesus " (Philippians 1:1). He took pride in it. Therefore, even the slaves of that time were commanded, "As servants of Christ, do the will of God with all your heart, and serve the Lord, not men, but with good intentions" (v.6,7). And through good works, works that come out of faith, we can receive the reward from the Lord (v. 8).
Paul writes in 1 Corinthians 7:21,22: If he was called into slavery, don't worry about it. But if he can be free, let him be free. For the slaves who are called in the Lord are free men of the Lord, and so are the free men who are called slaves of Christ.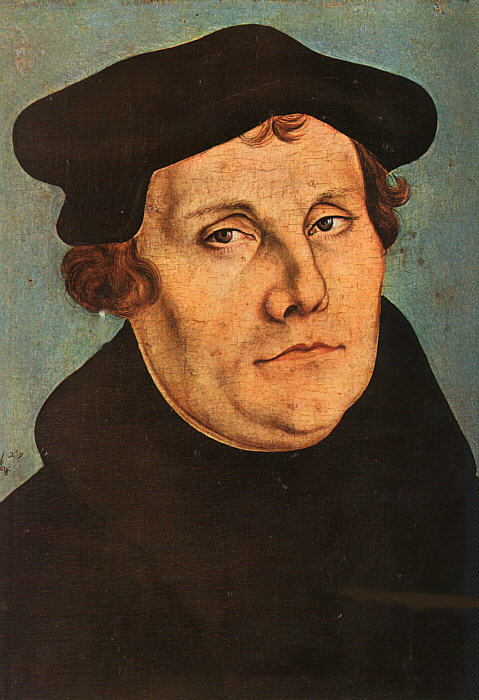 Martin Luther (1483-1546)
Reformer Martin Luther, in his book Christian Freedom, makes two similar statements to Paul. 1. A Christian is a free sovereign over all, subject to none. 2. A Christian is a servant to all and a slave to all.
So are we. Crippled by sin, but set free by the truth through Jesus Christ. At the same time, as followers of the Lord Jesus, we are made servants of God.
Paul urged slaves to remain slaves and serve God. We can serve God as we are called. It is God's will to show the glory of God wherever you are, at home, at work, at church, and in your own position, as a housewife, as a member of a company, and as a member of a church. In 17th century France, there was a monk named Brother Lawrence. He was a cook in the kitchen, but he didn't like his job at first because it seemed monotonous. But he learned to worship God in the kitchen and walked in His presence. He became an inspiration to other monks. And he encourages modern people too.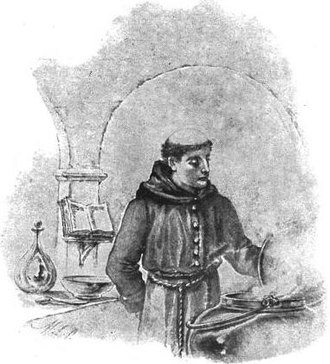 Brother Lawrence (1614-1691)
Finally, the master commands (v. 9). Even though we are called masters on this earth, we are only masters on earth. Things on this earth are temporary. But what is in heaven is eternal.
God, the Lord and Master of lords, is in heaven. The Lord does not discriminate. Everyone is equal in God. I think there are many things on this earth that don't feel equal. But what we want to remember is that there is a reward from the Lord (v. 8). Slaves were never thanked. But God is watching. Even if there is no reward here on earth, there will be a reward in heaven.
Therefore, I believe that the important thing is not to worry too much about one's position, but to move forward as a Christian. Ephesians 4:1 says calls you to live up to that calling . This earthly journey does not end on earth, but leads to heaven, to a reward from God. Remember that, be grateful every day, and do the best we can.
Sponsored Link