BY CANAAN
The title this time is "Walk like a child of light." Walking refers to a way of life. We are forgiven of our sins through the cross of Jesus Christ and become children of God. That is why we can call out to God and pray, "Heavenly Father." God the Father is a loving One who loves each and every one of us, His children. Be like children who are loved, imitators of God (v. 1), the apostle Paul exhorts everyone in the Ephesian church.
I think that imitating God can be rephrased as imitating Christ. There was a medieval monk named Thomas a Kempis, who wrote a wonderful book called "Imitation of Christ". In a nutshell, it's about giving yourself up and following Christ, and it's a great book to meditate on.
To imitate Christ means not to imitate the flow of the world (the values ​​of the world). The world's values ​​are streamed through the mainstream media. Fornication, etc. (verse 3). Let's look the Bible.
1 Follow God's example, therefore, as dearly loved children 2 and walk in the way of love, just as Christ loved us and gave himself up for us as a fragrant offering and sacrifice to God.
3 But among you there must not be even a hint of sexual immorality, or of any kind of impurity, or of greed, because these are improper for God's holy people. 4 Nor should there be obscenity, foolish talk or coarse joking, which are out of place, but rather thanksgiving. 5 For of this you can be sure: No immoral, impure or greedy person—such a person is an idolater—has any inheritance in the kingdom of Christ and of God. 6 Let no one deceive you with empty words, for because of such things God's wrath comes on those who are disobedient. 7 Therefore do not be partners with them.
8 For you were once darkness, but now you are light in the Lord. Live as children of light 9 (for the fruit of the light consists in all goodness, righteousness and truth) 10 and find out what pleases the Lord. 11 Have nothing to do with the fruitless deeds of darkness, but rather expose them. 12 It is shameful even to mention what the disobedient do in secret. 13 But everything exposed by the light becomes visible—and everything that is illuminated becomes a light. 14 This is why it is said:
"Wake up, sleeper,
rise from the dead,
and Christ will shine on you."
(Ephesians 5:1-14).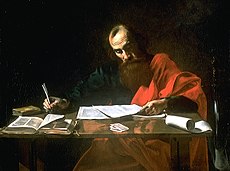 Paul writing
Immorality is one of the big problems in modern society. In an era when sexual freedom, liberation, and sexual diversity are becoming commonplace, it is becoming difficult for Christians to maintain their chastity and live according to God's standards. It will become more and more important in the future to imitate, imitate God, and obey the words of the Bible.
For the unclean become more unclean, and the holy become more holy. Perhaps the middle state, which is not so dirty, but not so holy, will gradually disappear. I think that will be the hallmark of the end of the world. Ultimately, when men and women have sexual relationships outside of marriage, humanity is hurt, sexually transmitted diseases occur, and society is disrupted. I feel like this is poised to accelerate. Darkness will cover Japan and the world. Therefore, we are called upon to live like children of light.
Avoid lewdness, nonsense, and crude jokes (v. 3), and keep our tongue under control. Try to speak words that are edifying, not bad (4:29). Otherwise, the Holy Spirit will be grieved. It says not to grieve the Holy Spirit of God (4:30). The Holy Spirit is the third person of the Trinity. Just as God the Father, His Son Jesus Christ, has a personality and emotions, so does the Holy Spirit. That is why the Holy Spirit also grieves. The Holy Spirit, who lives within us, will tell us if we are following Christ's steps or not, and what and how God wants us to change.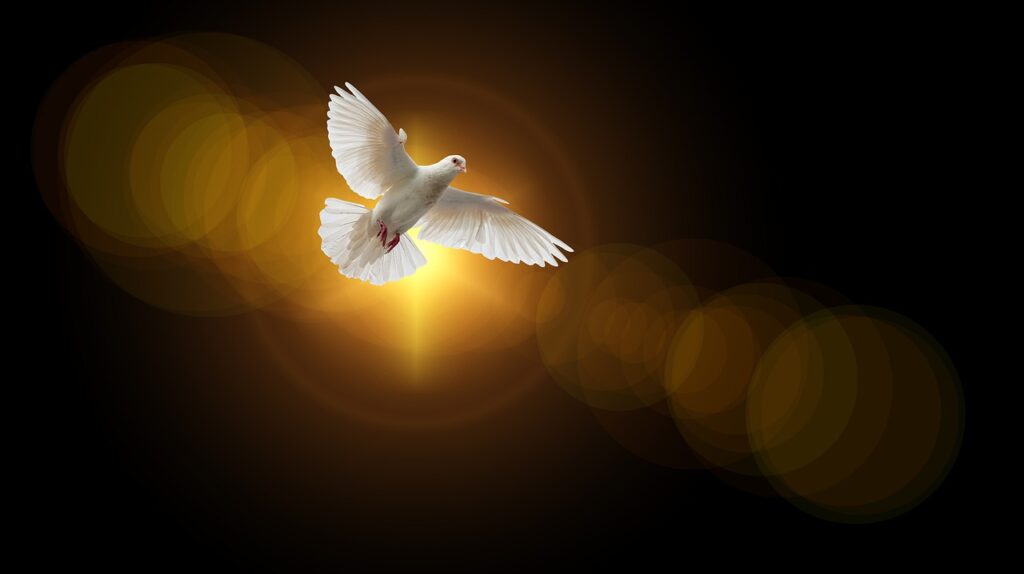 The people of the Ephesians were once darkness, but now they are light (v. 8).
So did the apostle Paul, who wrote this letter. Paul was able to meet the Lord Jesus by a light from heaven (Acts chapter 9). Scales fell from his eyes. He experienced a dramatic shift in values. He thought he could see it, but it turns out he really didn't. He thought he was right, but it turns out he was wrong. And he believed in Jesus Christ, the Light, as his Savior.
The Lord Jesus is light. Jesus said. " I am the light of the world, and whoever follows me will never walk in darkness, but will have the light of life" (John 8:12).
And God is light. God is light, and there is no darkness in him. This is the news that we have heard from Christ that we bring to you (Ⅰ John 1:5). At the beginning of creation, God created light. God said. "Let there be light." And there was light. When God saw the light, it was good. God distinguished between light and darkness (Genesis 3:3,4).
Darkness has come to rule this world due to the rebellion of the devil and the sin of mankind. Humans have also come to belong to darkness. But darkness cannot overcome light. Light triumphs over darkness. Jesus Christ defeated Satan.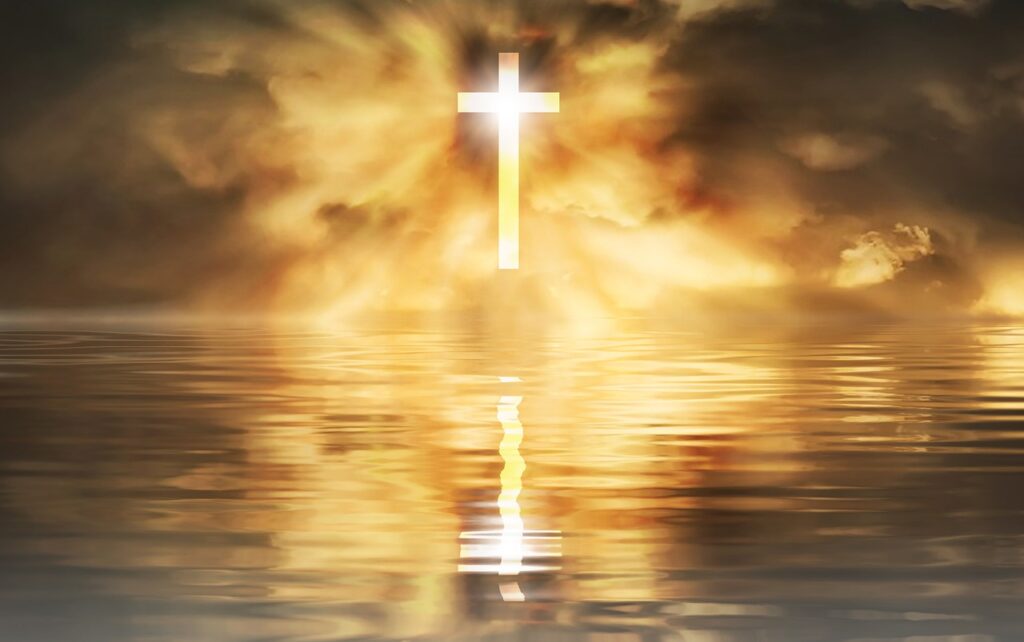 The 2018 Eastern Iburi Earthquake hit Hokkaido. There was a power outage and a blackout. I didn't have any preparations, so I relied on the light on my cell phone. Now I always have a flashlight, but at the time I was able to light up the darkness even with the small light of my cell phone. Light beats darkness, but it's important to be prepared at all times.
So did the Ephesians, and so do we. It used to be dark. It was an old man belonging to Adam. Because of original sin, we were born with sin and were subject to God's wrath. But by God's grace, by God's choice, it was reversed. It is now light. We could be born again as new person who belong to Jesus Christ. We had a new birth, a second birth. We have received God's forgiveness, have been able to escape from God's wrath, and have been transformed into recipients of God's blessings.
Don't be satisfied with being the light. Paul said to the Christians in the Ephesian church. " Walk like children of light " (verse 8). He tells them not to join the works of darkness (v. 11). Who you make friends with and who you date is very important. Because it will definitely affect you. It is necessary to build relationships that have a positive influence, not relationships that have a bad influence.
As for walking like children of the light, it is important to discern what pleases the Lord (v. 10). Spiritual insight. Adam and Eve ate of the tree of the knowledge of good and evil. It means that They have come to judge the standard of good and bad by themselves. That's what drove them into sin, into darkness, into the devil's dominion. The same is true today. If we make our own judgments about what is right and wrong, we are wrong. Also, if we judge by the values ​​of this world, we will be taken in the wrong direction. If we live by the values ​​of this world, we will not inherit the kingdom of Christ and God (v. 5).
Each person's situation is different. Therefore, in the end, we have no choice but to discern what is pleasing to the Lord, judge it, and make a decision. And we take that responsibility ourselves. We try to discern what pleases the Lord and act accordingly. It is important that we pray and think about this. Of course, the standard is the Bible, but I think there are many cases where we don't know where the will of the Lord is. It is important to consult, but what is important at that time is to pray, think, and seek the will of the Lord by yourself. We have the Holy Spirit within us, so we can pray and think and judge for ourselves. Because the Holy Spirit is the helper.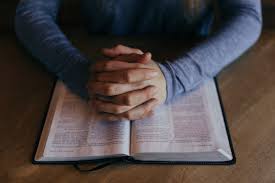 Finally, I would like to write two things about walking like a child of light.
One is "in the church." To walk like children of light is to forgive each other and to build the church. Do not grieve the Holy Spirit. Living in darkness prevents us from becoming one. The Holy Spirit's desire is for us to grow as Christians, to be united, and for the church, which is the body of Christ, to be built up soundly.
The second is "outside the church." The Apostle Paul met the Lord Jesus who was the light, was made a child of the light, and was given the mission to convey the light. In Acts 26:18, it is the mission to bring people out of darkness into light, out of demonic dominion to God, to obtain the remission of sins, and to inherit the kingdom.
We have the same mission. Jesus said You are the light of the world. Let your light shine before men, that they may see your good deeds and glorify your Father who is in heaven (Matthew 5:14,16) .
Finally, let's look at Isaiah 60:1. Wake up let out the light for your light has come, and the glory of the Lord shines upon you.
Sponsored Link