BY CANAAN
4 As a prisoner for the Lord, then, I urge you to live a life worthy of the calling you have received. 2 Be completely humble and gentle; be patient, bearing with one another in love. 3 Make every effort to keep the unity of the Spirit through the bond of peace. 4 There is one body and one Spirit, just as you were called to one hope when you were called; 5 one Lord, one faith, one baptism; 6 one God and Father of all, who is over all and through all and in all.
7 But to each one of us grace has been given as Christ apportioned it. 8 This is why it says:
"When he ascended on high,
he took many captives
and gave gifts to his people."
9 (What does "he ascended" mean except that he also descended to the lower, earthly regions? 10 He who descended is the very one who ascended higher than all the heavens, in order to fill the whole universe.) 11 So Christ himself gave the apostles, the prophets, the evangelists, the pastors and teachers, 12 to equip his people for works of service, so that the body of Christ may be built up 13 until we all reach unity in the faith and in the knowledge of the Son of God and become mature, attaining to the whole measure of the fullness of Christ.
14 Then we will no longer be infants, tossed back and forth by the waves, and blown here and there by every wind of teaching and by the cunning and craftiness of people in their deceitful scheming. 15 Instead, speaking the truth in love, we will grow to become in every respect the mature body of him who is the head, that is, Christ. 16 From him the whole body, joined and held together by every supporting ligament, grows and builds itself up in love, as each part does its work. (Ephesians 4:1-16)
Paul writing
The Apostle Paul writes to the church of Ephesus that ye who are called should live up to their calling (verse 1). Called, in other words, means saved. God called each one of us, chose us by name, and saved us from sin and punishment. In the original Greek, the word "ecclesia" is used, meaning "the assembly of those who are called out". In chapters 1-3, we were taught about the wonders of salvation, but in the latter half, chapters 4-6, the teachings are put into practice, applied to our lives, and what we have been taught is put to practical use in our lives.
The Japanese imperial family and the British royal family are attracting attention, but we belong to the church, which is the family of God. They are expected to walk in a way worthy of the imperial family and the British royal family, but we, as members of God's family and saved by Jesus Christ, are expected to walk as God expects us to do.
God has prepared good deeds in advance so that we may walk in them. We are God's workmanship, created in Christ Jesus to do good works. God has prepared good works for us so that we may walk in them (Ephesians 2:10).
How should we walk? Five are written here (verse 2 and 3). Humility, meekness, tolerance, patience and peace. This quality was seen in the Lord Jesus. These were all the qualities of Jesus.
① Humility The disciples were arguing over who was the greatest, even though Jesus Christ was heading to the cross. I think this attitude is the value of the world. But the Lord Jesus was different. Jesus washed the feet of his disciples. At that time, washing the feet was a slave's job, but Jesus washed the feet of his disciples, demonstrating and practicing the values ​​of the Kingdom of God, which are the exact opposite of the values ​​of the world. Jesus was humble.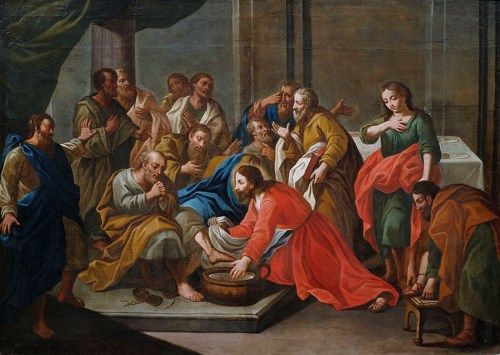 Jesus Christ washing the feet of his disciples
②Meekness Don't stick to our own principles, and don't think that we will absolutely get our opinion through.
③ Tolerance We can forgive others' mistakes without being impatient.
④ Patience It is to endure with love.
⑤Peace It is to have peace with God, peace with people, and peace with yourself.
We are also required to acquire such qualities. That is what it means to grow as a Christian. What is most important is not the ability to be excellent or what we can do, but the maturity of our personality and character.
Paul commands the Ephesian church to be zealous in the unity of the Spirit (v. 3). God wants Christians and the church to be one. So does the Lord Jesus. Just before Jesus went to the cross, he prayed for his disciples to be one. that all of them may be one, Father, just as you are in me and I am in you. May they also be in us so that the world may believe that you have sent me. (John 17:21). Jesus wanted his disciples to be one, just as God the Father and Jesus are one. But they were separate and looking in different directions.
It would be difficult to match by human effort. Because there are many differences. Instead, the Bible says to be united by the Holy Spirit. Paul writes, don't be united, but stay united. because the match has already been given. How can we say that? Paul lists seven (verse 4-6).
God the Father, Lord Jesus Christ, Holy Spirit. Here we can see that the Triune God is revealed. Since God is one, the Church must be one because the Trinity God is one.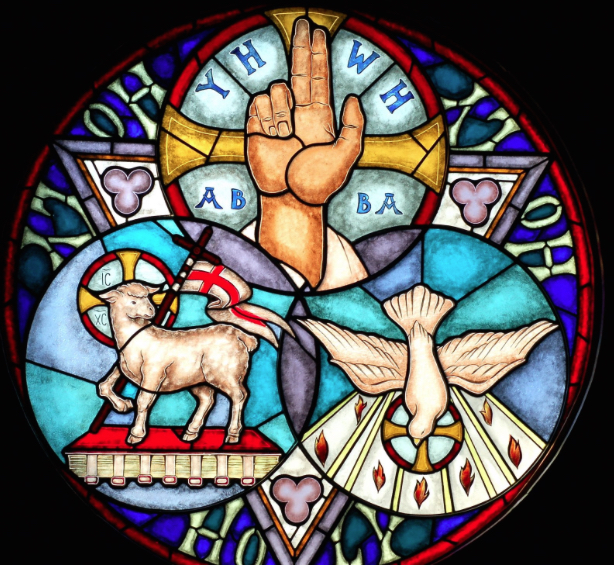 God of the Trinity
Let's take a look at the 7 lists.
① One body
Christ is the head of the church and the church is the body of Christ. 22 And God placed all things under his feet and appointed him to be head over everything for the church, 23 which is his body, the fullness of him who fills everything in every way. (Ephesians 1:22, 23).
How many churches are there in Japan? There is only one answer. Well, of course we could answer that there are about 8,000 Protestant churches. How many churches are there in the world? There is only one answer. Jesus Christ is the head. It has only one head. Think Human How many bodies are there for one head? One.
The Protestant Church is a history of division. Differences are emphasized. There are certainly many differences. The style of worship and singing praises are different. The method of baptism and the sacrament is different, and the theory of the Holy Spirit is also different. Ecclesiastical politics is different, too.
I think we can come together if we recognize our differences and look not at our differences, but at our commonalities. But if we can't agree on these 7 common points, we don't have to agree with them. Because such people are heretics. Rather, it's no good if they match. Because in the end we will lose the essence of Christianity.
② There is one Spirit.
③ We have one wish.
Our hope is in our kingdom. Our citizenship is in heaven (Philippians 3:20) and we have no hope in this world.
④There is one master.
Our Savior is one. Only Jesus Christ (Acts 4:12).
⑤ Faith is one.
⑥ Baptism is one. 
Baptism, which is an expression of faith, is one. Baptism makes us one. On rare occasions, there are churches that do not accept baptisms received in other churches and ask that you be baptized again in ours. I think this is not acknowledging that baptism is one. Baptism is once in a lifetime. By baptism we are added to the church, the family of God. And through another sacrament, the Eucharist, we confirm and maintain our oneness. We will maintain consistency.
⑦There is one God the Father.
Consistency is important, but not everyone will ever be the same. Each of us has been given grace according to the measure of Christ's gift (v. 7). It is not God's will for individuality and uniqueness to be lost. It's okay for each person to be different. There is diversity in the church. But they are not separate, they are integrated, they are one. There is harmony, like an orchestra. Each of them plays an instrument, but as a whole they are in harmony and play one piece of music. What would happen if one person stood out? The harmony of the music is lost. The conductor guides the orchestra, in same way the Holy Spirit who guides us. This is what a church should look like.

In a different letter, Paul writes (1 Corinthians 12:4-31). One Spirit, the same Spirit, but imparting to each one his own gift (v. 11). Each person is an organ (v. 27).
Each of us has been given a gift from God. Why are gifts given? Not for his own boasting, but for the good of the church and for the glory of God. 10 Each of you should use whatever gift you have received to serve others, as faithful stewards of God's grace in its various forms. 11 If anyone speaks, they should do so as one who speaks the very words of God. If anyone serves, they should do so with the strength God provides, so that in all things God may be praised through Jesus Christ. To him be the glory and the power for ever and ever. Amen(1 Peter 4:10,11).
Even in the Lord's Prayer, the very beginning is, Hallowed be thy name . It is a prayer that through the work of the church and the Holy Spirit, the name of the one true God and the name of our Savior Jesus Christ may be exalted.
How did this blessing come about? It is because the Lord Jesus ascended. After Jesus defeated his death and rose again, he ascended into heaven. As he returned to where he was from, the Holy Spirit was poured out on them. If Jesus had not ascended into heaven, the Holy Spirit could not have come.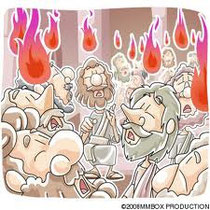 The five-fold ministries (verse 11) are also gifts that Jesus gave to the church. We are saved by the Lord Jesus, and our goal is to reach unity of faith and unity of knowledge, to grow spiritually into adulthood, and to become like Christ, in order to build up the church (verse13).
We can be united by faith in Jesus Christ. Believing in Jesus Christ does not mean believing in Jesus as one of eight million gods. Faith that He is the only God, the only Savior. Only by believing in this way can real unity be given to the church.
The unity of knowledge is the knowledge of knowing Jesus Christ. It is to know the Lord Jesus experientially in the spirit and heart rather than in the head. It means having a personal fellowship with Jesus. It means knowing the beauty of Jesus.
As those who have been called and saved, let us live up to our calling. We need the help of the Holy Spirit for that.
Sponsored Link