BY CANAAN
When you enter the house, say hello to pray for peace. (Matthew 10:12)
Mother Teresa has left the saying, " Peace begins with a smile. "
The coronavirus raged, and the number of people infected per day in Japan has finally exceeded 2,000. There is news that medical care is tight, so I think Japan is overwhelmed by anxiety.
Jesus taught his disciples to give peace to their homes , and sent them. The word "shalom" is still used in Israeli greetings. This corresponds to the "Hello" in Japanese. The meaning of shalom is very rich. It includes the meaning of "perfect, healthy, safe, prosperous, happy, salvation". It means that human beings and society will be in an ideal state by the blessing of God.
Human society is full of "imperfections, illnesses (both physical and mental), danger, poverty, misery, destruction," as opposed to Shalom. One of the modern illnesses is stress. If we continue to be overstressed in our daily life or work, our mind and body are connected, and we may experience headaches, nausea, and other illnesses. In some cases, we may get depressed. Japan is also becoming less of a safe country. I see a lot of cruel news. Children are also at risk of abuse, bullying and kidnapping. In Japan, the middle class is declining, inequality is widening, and the number of poor families is increasing. There are many people in the world who suffer from hunger. Mother Teresa helped the poor in India according to Jesus' teachings. In recognition of her achievements, she received the Nobel Peace Prize in 1979.
There are more people in Japan who feel unhappy than in other developed countries. The Nordic countries ranked high in the World Happiness Ranking 2020 announced by the United Nations. Finland is number one for the third consecutive year. Among the G7 countries, Canada is 11th, the United Kingdom is 13th, Germany is 17th, the United States is 18th, France is 24th, and Italy is 30th. Japan is 62nd. By the way, Israel, which greets "Shalom", is in 14th place.
God wants to deliver such anxious people. The word "peace" appears a lot in the Bible, which is an eternal bestseller. I will introduce two.
There is such a word in Jeremiah 29:11 of the Old Testament. For I am familiar with the plans I have for you. -The Lord's message-It is not a hassle, but a plan to give peace, to give you a future and hope.
The words of Jesus are written in John 14:27 of the New Testament. I will leave you peace. I will give you my peace. What I give you is different from what the world gives. Do not disturb your heart. Don't be afraid.
It is said that the Bible says "don't be afraid" 366 times. It seems that God tells people who are prone to anxiety and fear 365 days a year (including one day in a leap year), "Don't be afraid." Peace be with you!
Sponsored Link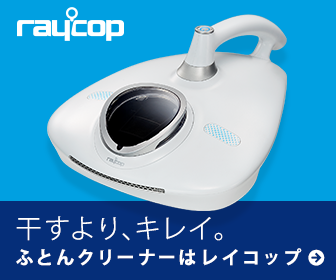 Post navigation
How should we live in the world after GAFASearch:
Recent posts
recent comments
archive
Category
Meta information
© Copyright 2020 The Power of Words . Rara Academic | Developed By Rara Theme . Powered by WordPress .