31 January 2022
When I was a pastor in the metropolitan area, a Filipino woman came to worship Service. She asked me a question after worship. "Are you a Born Again Christian?" She said. It was a question I had never heard of, which I was not familiar with. I have thought that if I was reborn, I would be a Christian. I thought like this I wasn't a Christian if I wasn't reborn.
This question had her own meaning. She is from the Philippines. So the religion of her country is Catholic. Many people thought of themselves as Christians. But the reality is not. I'm not a Christian because my parents are Christians and my family's religion is Catholic. I am not a Christian because I go to church every Sundays. A Christian is a newly reborn person. So she asked me, "Is this church a different kind of church from the so-called Filipino Catholic church (traditional religion)? Are you a group of newly reborn people (church)? Do you believe in Jesus Christ as your Savior? Are you a Christian who believes in Jesus Christ and is experiencing Born Again? Is it such a gathering, a church? "
I understood the intent of her question and answered it clearly. I am a Born Again Christian and a Born Again minister. And we are a church where people who have been Born Again gathering. She said she wanted to bring her two children (her husband is non-Christian Japanese) to Sunday School from next week. I introduced her to Sunday School teachers. "They are Born Again Christians."
From the following week, two children started coming to church. Friends in the same circumstances as her who heard it began to bring their children to Sunday School too.
We should be careful about the word "Christian". Even Christian heretics, such as Jehovah's Witnesses and Almighty God, call themselves Christians. If we meet someone who says I'm a Christian, we may ask, "Are you Born Again?" Like that Filipino woman, for confirmation. To make sure it is genuine.
A man named Nicodemus came to Jesus.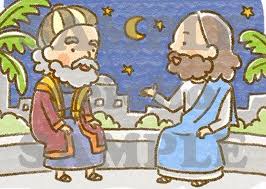 Jesus Teaches Nicodemus
3 Now there was a Pharisee, a man named Nicodemus who was a member of the Jewish ruling council. 2 He came to Jesus at night and said, "Rabbi, we know that you are a teacher who has come from God. For no one could perform the signs you are doing if God were not with him." 3 Jesus replied, "Very truly I tell you, no one can see the kingdom of God unless they are born again." 4 "How can someone be born when they are old?" Nicodemus asked. "Surely they cannot enter a second time into their mother's womb to be born!" 5 Jesus answered, "Very truly I tell you, no one can enter the kingdom of God unless they are born of water and the Spirit. 6 Flesh gives birth to flesh, but the Spirit gives birth to spirit. 7 You should not be surprised at my saying, 'You must be born again.' 8 The wind blows wherever it pleases. You hear its sound, but you cannot tell where it comes from or where it is going. So it is with everyone born of the Spirit." 9 "How can this be?" Nicodemus asked. 10 "You are Israel's teacher," said Jesus, "and do you not understand these things? 11 Very truly I tell you, we speak of what we know, and we testify to what we have seen, but still you people do not accept our testimony. 12 I have spoken to you of earthly things and you do not believe; how then will you believe if I speak of heavenly things? 13 No one has ever gone into heaven except the one who came from heaven—the Son of Man. 14 Just as Moses lifted up the snake in the wilderness, so the Son of Man must be lifted up, 15 that everyone who believes may have eternal life in him."(John 3: 1-15)
The Pharisees were hypocritical religions. However, Nicodemus was an exceptional person and wanted to know more about Jesus (verse 1). He came to Jesus at night. I think he avoided the public eye. But more than that, it represents his state of mind. He acknowledged Jesus as a teacher from God (verse 2). But, like Andrew and Nathanael, he did not believe in Jesus as the Savior.
Day and night, light and darkness, this is one of the major themes of the Gospel of John. In him was life, and that life was the light of all mankind. The light shines in the darkness, and the darkness has not overcome it. (John 1: 4,5). Jesus Christ is the light. The dark devil can never beat Jesus Christ.
Jesus said to Nicodemus. "A man cannot see the kingdom of God unless he is born again. " (Verse 3) He could not understand Jesus' words at all. His answer was this. "How can a person be born in old age? Can he be born again in the womb of his mother?" (Verse 4)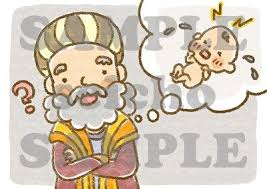 Nicodemus knew only the birth of humans. So when he heard that he was born again, he thought it would be impossible to be born again. He knew only the birth of nature and the birth of flesh. He was unaware of God's birth, Spirit's birth, Jesus Christ's birth, new birth, supernatural birth, and born again.
Since Nicodemus was a Pharisee, he probably had biblical knowledge and theological culture, but lacked spiritual insight. The "new birth" that Jesus spoke of cannot be understood by the common sense of the world and the human mind and reason. This is spiritual, invisible, an area of ​​faith, and can only be understood by the Spirit.
Jesus said to Nicodemus, who did not understand. "A man cannot enter the kingdom of God unless he is born of water and the Spirit. The one born of the flesh is the flesh. The one born of the Spirit is the spirit. " (Verses 5, 6) Nicodemus couldn't understand it even after listening to the explanation of Jesus. He said. "Why can that happen?" (Verse 9) Jesus replies. "You are an Israeli teacher, but don't you understand this?" (Verse 10)
The medieval Catholic Church emphasized good deeds. They taught and insisted that it was good deeds to be reborn. This is a religion called Christianity, not the teaching of the New Testament. 16th century Martin Luther suffered from this teaching. He was an exemplary monk who did so-called good deeds, but he could not get salvation. Because he knew his heart very well. But he finally believed in Jesus Christ and was able to be born again.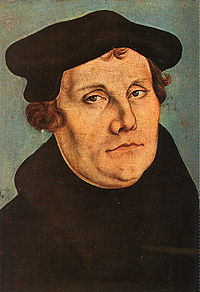 Martin Luther (November 10, 1483 – February 18, 1546)
Martin Luther talks about "new birth" in this way. " Whoever believes that Christ was born, died, buried, and raised again from death for us will be born again. If you think so, you are a new person. " A new birth is caused by the Word of God, by the work of the Holy Spirit, and by faith in Jesus Christ.
Jesus said. "No one has ever gone into heaven except the one who came from heaven—the Son of Man. Just as Moses lifted up the snake in the wilderness, so the Son of Man must be lifted up, that everyone who believes may have eternal life in him. ."(Verses 13-15) .
In the days of Moses, the Israelites who disobeyed God were bitten by the serpent sent by God and were dying. At that time, the Lord said to Moses. " Make a burning serpent and put it on the flagpole. All who are bitten will live if they look up at it. " (Numbers 21: 8) Whoever looks up at the bronze serpent , they were able to live without dying. We can receive salvation by looking up at the Lord.
In a conversation with Nicodemus, Jesus sowed the seeds of the Word in his heart. This is Jesus' personal evangelism. It didn't work right away. However, the effect appeared after 2-3 years. The seeds of God's Word that Jesus sowed have come to fruition. See John 19: 38-42. It happened after Jesus died on the cross.
38 Later, Joseph of Arimathea asked Pilate for the body of Jesus. Now Joseph was a disciple of Jesus, but secretly because he feared the Jewish leaders. With Pilate's permission, he came and took the body away. 39 He was accompanied by Nicodemus, the man who earlier had visited Jesus at night. Nicodemus brought a mixture of myrrh and aloes, about seventy-five pounds.[a]40 Taking Jesus' body, the two of them wrapped it, with the spices, in strips of linen. This was in accordance with Jewish burial customs. 41 At the place where Jesus was crucified, there was a garden, and in the garden a new tomb, in which no one had ever been laid. 42 Because it was the Jewish day of Preparation and since the tomb was nearby, they laid Jesus there.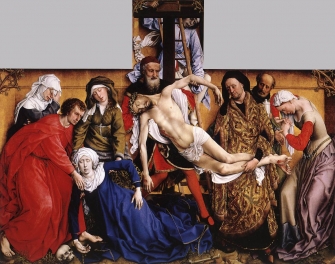 "The Descent from the Cross" / by Rogier van der Weyden (c. 1400-1464) / Nicodemus is holding Jesus' arms in the center of the picture.
Nicodemus came at noon, not at night. This time he didn't hide. He was not ashamed of the cross of Christ. This action was dangerous, showing that he was a companion to Jesus Christ. But Nicodemus expressed his faith in Jesus with his actions. At this time, Nicodemus, I think, was experiencing a new birth, born again
We humans cannot see the kingdom of God unless we are born again. We cannot enter heaven until born again. We are born in this world and we are alive. Once we are born, we can see the land of this world. If we are not born, we will not be able to see this world. Similarly, we cannot see the kingdom of God without believing in Jesus Christ and experiencing a new birth. But those who believe in Jesus will be born again, given eternal life, and able to enter the kingdom of God, heaven.
Sponsored Link