BYCANAAN
What should we do when we are stuck in all directions? There are times in life when we feel frustrated and despaired, feeling like we can't move forward and we can't go back. In such a case, let's look up. The all-time best-selling Bible, the Bible that continues to give people hope, says:
3 Since, then, you have been raised with Christ, set your hearts on things above, where Christ is, seated at the right hand of God. 2 Set your minds on things above, not on earthly things. 3 For you died, and your life is now hidden with Christ in God. 4 When Christ, who is your life, appears, then you also will appear with him in glory. (Colossians 3:1-4)
In the church of Colossae, heretical teachings were rampant, and people were crippled. Do this, do that. The gospel is not. The gospel of Jesus Christ sets us free. This is fine, that's fine too. Of course, it doesn't mean we can do anything, but through the truth of the Lord Jesus, we can have true freedom. Freedom from what? Freed from sin and guilt, from regret of failure, freed from death and fear of death, freed from demonic control. The devil is busy working. Heretical teachings and humanism here on earth are trying to cripple us.
How does the devil work today? I think they (devil and demons) have two main ways (verse 2). First, the devil works our thoughts on earthly things, physical things, visible things, money, and desires. And he is trying to turn away from heavenly things, spiritual things, the invisible world, God. This is not enough, that is not enough. Through many advertisements, it appeals to our vision every day. They also try to satisfy us with ethics, morals, and religion. Includes good deeds. It looks wise, but it does not bring salvation and freedom (2:23).
As the Reformer Martin Luther emphasized, we are not saved by doing good works. By the one-sided grace of God, we are saved only by faith. Efforts on earth do not give us freedom and salvation. Instead, look up to heaven to obtain salvation and freedom from God.
The second way Satan deceives people is to lead people to false spirituals, false gods. It is good for people to feel limited by material things, tired of a life of just making money, and look to heaven from this earthly thing. But even here the devil is at work. When a person begins to seek spiritual things, the devil tries to offer false, false things. That is a heretical teaching, a false spiritual one. The Apostle John writes. Loved ones. Do not believe in all spirits. See if those spirits are from God. Because many false prophets have gone out into the world (1 John 4:1).
There are many spiritual things in this world that come from evil spirits. They ultimately cripple rather than free a person. Divination, feng shui, astrology, etc. And we also need to be careful of Christian heresy. They were the ones that deceived the church of Colossae, and similar ones are appearing in modern times in different forms.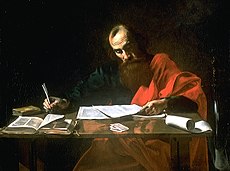 Paul writing
If you have been raised with Christ, seek the things that are above (v. 1). Baptism is the most symbolic representation of this. At the baptism, we were submerged in water and got up. Being immersed in water means dying to ourself, dead to sin, dead to our old self. It's a funeral in a way. We died with Jesus Christ. And then get up. We were resurrected with Jesus Christ, living in a new life. If so, the Bible tells us to seek the things that are above (verse 1) and think of the things that are in heaven (verse 2). Instead of being preoccupied with the things of this earth, not clinging to temporary things, we seek God, and seek first God's kingdom and His righteousness. This is the Christian way of life. God wants us to do that.
Life, after all, is about living and dying. Live from birth. Death is approaching in life. And die someday. This is everyone's life and the end of life.
So what is the Christian life? that he dies and lives. He doesn't live and die, he lives dead. The order is reversed. The baptismal ceremony vividly illustrates this. Baptism represents the cross and resurrection of Jesus Christ, which is central to our faith (Romans 6:8,11).
As Romans 6:3-5 says  3 Or do you not know? All of us who were baptized into Christ Jesus were baptized into his death, were we not? 4 We were buried with Christ through baptism into his death. That as Christ rose from the dead through the glory of the Father, so we too may walk anew in life. 5 For if we are joined in Christ and are made like his death, we will surely be made like his resurrection.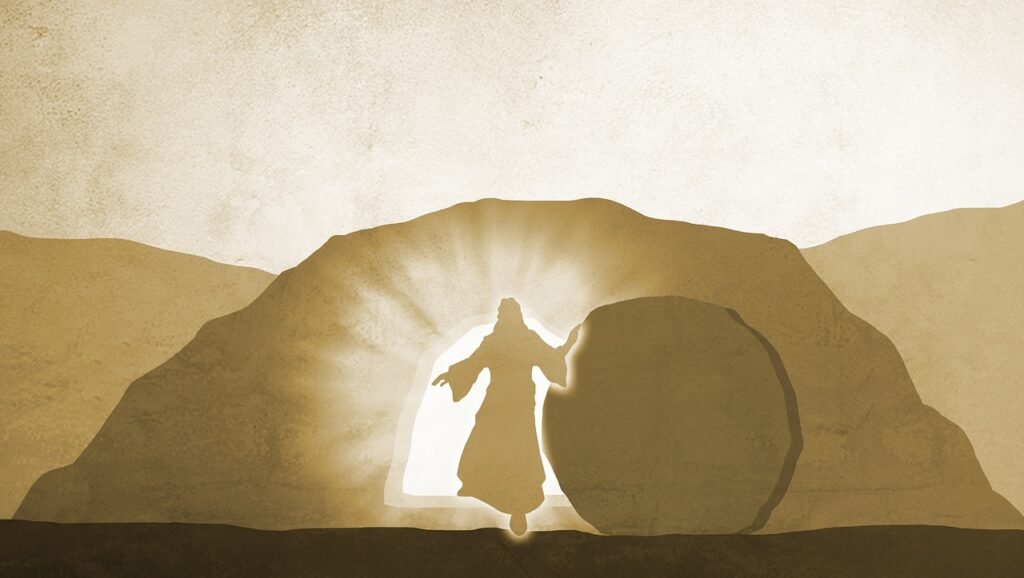 When I was 10 years old, I had the fear of death. I heard the message of the gospel at a church children's meeting and believed in Jesus Christ. That Jesus Christ is the resurrection and the life. Knowing that the Lord Jesus is more powerful than death and can defeat death, and that those who believe in Jesus can die and live, I believed in Jesus Christ as my Savior and welcomed him into my heart. Then I was freed from the fear of death. And I was baptized on Easter when I was just in my first year of high school. I was really moved and filled with joy, and I thought, "Okay, from now on, I'm going to live in search of something higher." However, I'm weak, and unfortunately, I spent my high school years searching for things on this earth…
But the important thing is to remember that while baptism is a once-in-a-lifetime experience, living the cross and resurrection is a daily affair. As we walk in the Holy Spirit, we can look upward to heaven. As we read the Bible and as we pray, we can focus on God. The same goes for offering worship. In our daily life, many things happen, and we tend to forget about heaven and God and turn our attention to earthly things. Of course, it is good and important to do earthly things, work things, and house things. But we must remember that nationality is in heaven. Otherwise, our life will miss the mark.
What becomes important at that time is to have an eternal point of view, a point of view of God, and a point of view of the kingdom of God. Life on earth passes away. Temporary. It is said to be an era of 100 years of life, but it seems long but it is short. A moment compared to eternity. Jesus said , " Store up treasures in heaven " (Matthew 6:19-21). This is God's question to us, "What are your top priorities in life?" Store treasures on earth or store them in heaven.
Another important thing is to care about God's evaluation, not people's evaluation. The Apostle Paul wrote in his later years, 2 Timothy 4:6-8 says. 6 I am now a drinking offering. The time has come for me to leave this world. 7 I have fought valiantly, I have finished my course, I have kept my faith. 8 From now on only the crown of righteousness is prepared for me. One day the Lord, the righteous Judge, will give it to me. He bestows it not only on me, but on anyone who longs for the appearance of the Lord.
One day Jesus Christ will return. His crown of righteousness is ready for those who yearn and wait for his appearance. There is an awards ceremony in heaven. If we live our life chasing things on earth, we will not be able to accumulate treasure in heaven. But if we pursue the things above, the things in heaven, the kingdom of God, we will be accumulating treasures in heaven.
Finally, write three things when we should turn our thoughts to heaven.
①First of all, it is early in the morning. As soon as we wake up, or before we start our day, before work. If we don't turn our thoughts to heaven in the morning, we will spend all day thinking about things on earth. It is no exaggeration to say that a day is decided in the morning. Before watching TV, before reading the newspaper, before surfing the Internet, open the Bible in the morning and listen not to the words of man, but to the Word of God from heaven. We can also spend the day with the Lord by turning our thoughts to heaven through prayer.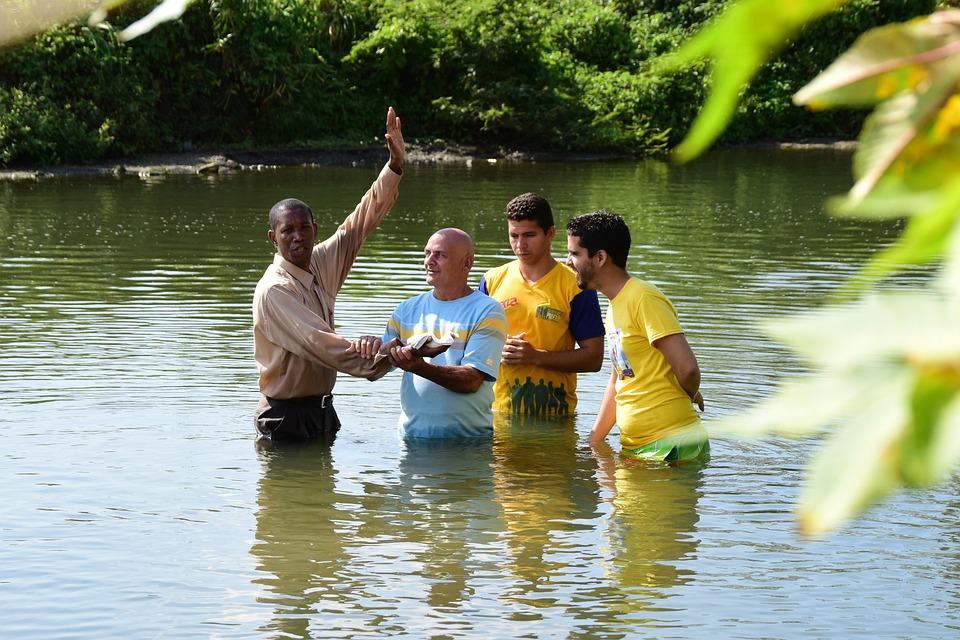 water baptism
② It is a time of taking a bath. Because there is water in the bath. With water, we can remember our baptism and visualize our baptism. I am a person who died with Christ, and I will be resurrected with Christ.
③ When you are in a difficult situation, it is a time of trial. When the Israelites, who had been slaves in Egypt, escaped from Egypt, they found themselves in a desperate situation with the sea in front and the Egyptian army behind them. But Moses looked up to heaven. Then God intervened and made a way across the sea, and the Israelites were able to cross the sea safely. Through the waters they escaped from Egypt and from Pharaoh's dominion. This is water baptism, a type of baptism. In 1 Corinthians 10:1,2 says: 1 There, brethren. I would like you to know the following. All our ancestors were under the clouds, and they all went through the sea. 2 And all were baptized into Moses in the clouds and the sea, We too were able to make a spiritual exodus. We were able to escape from the rule of Egypt, the rule of sin. Freed and set free from the rule of King Pharaoh, that is, the rule of the devil.
They felt blocked on all sides. They wondered where they could find refuge. Moses looked up to heaven. He asked God for help. Then God intervened and made a way where there was no way. So are we. When it's hard, let's look up at the time of trials. Even if it feels like it's blocked in all directions, it's empty above. Let us look to what is in heaven, that is, to God. Then God will answer our prayers, intervene, and provide solutions.
Sponsored Link