Adam and Eve, who sinned by eating the fruit of the tree of knowledge of good and evil, which had been commanded not to eat, heard the voice of the Lord. So they hid themselves between the trees in the Garden of Eden, avoiding the face of God. It is written in the Bible like this.
As the breeze blew, they heard the voice of the Lord God roaming the garden, so man and his wife hid among the trees of the garden, avoiding the face of the Lord God. The Lord God called upon a man and said to him. "Where are you?" (Genesis 3: 8,9)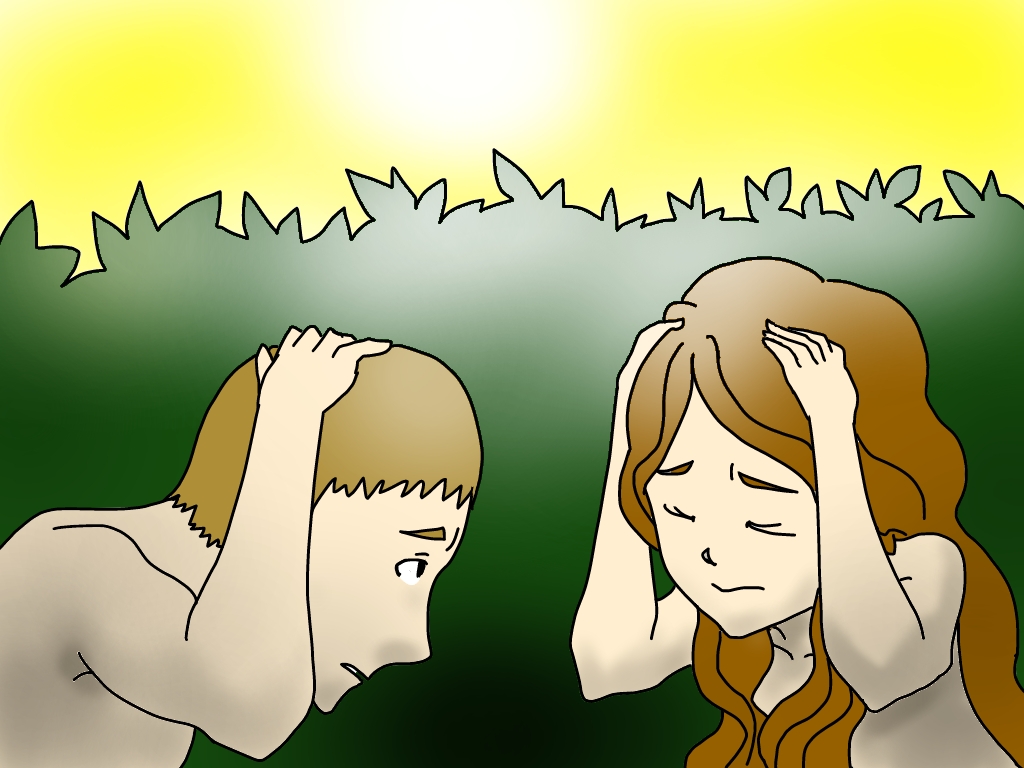 They hid themselves as if kids suddenly became scared when they thought they were mischievous and scolded by their father, avoiding his face and shutting himself up in his room. But we cannot hide from God. God is omnipresent. That is, God is everywhere. David sang. Where can I go away from your Spirit? Where should I leave before you? Even if I ascend to heaven, you are there, and if I set up a floor on the floor, you are there. Wherever I live on the wings of the dawn and at the ends of the sea, your hand will guide me, and your right hand will catch me. (Psalm 139: 7-10)
God sees everything. There is nothing hidden before God. It's good and bad. As no one knows, God is pleased to see many things that you have been a true heart for God and man. On the contrary, although it may not be revealed to anyone, God is sad to see and know the sins you are hiding and cheating. From this point on, we can see that humans have a concealment constitution that hides when they do bad things. But at the time of the final judgment, it may not be revealed now, but when that day comes, everything will be revealed. For we will all appear in the judgment seat of Christ and be rewarded for what we have done in our bodies, good or evil. (2 Corinthians 5:10)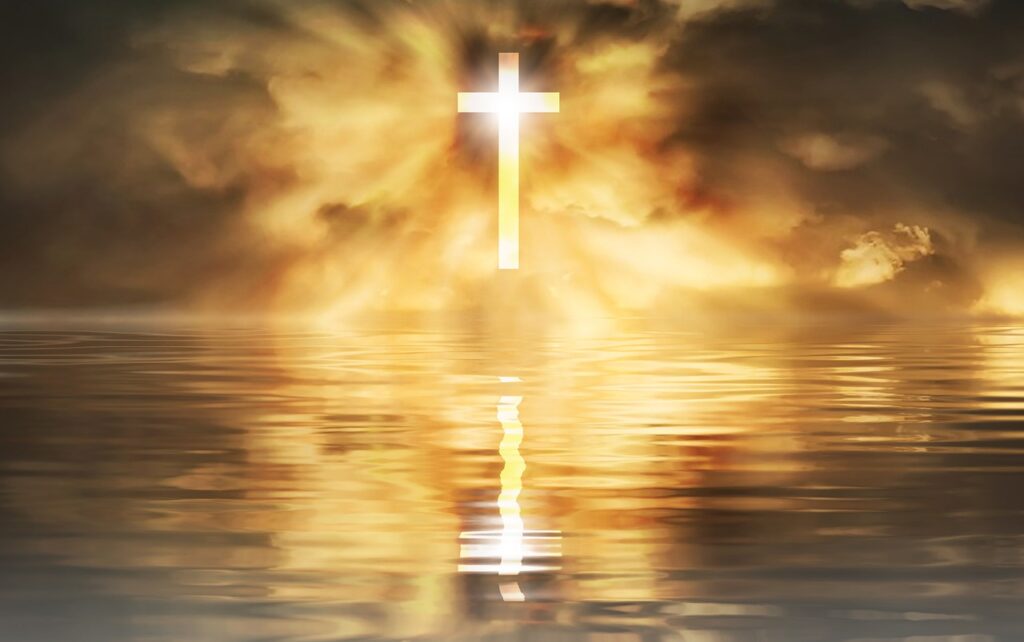 There is nothing that can be hidden before God, even if it can be hidden by the human eye. Even if the bad things we've done so far can't be helped, life from today can be changed by us. May we live a life that pleases God's eyes. May God be less saddened. Are there any bad habits you should stop doing today? Is there a good habit to start today?
God did not say, "Where are you?" In an attempt to judge Adam and Eve. God, of course, knew where Adam and Eve were. However, he called to give salvation to those who were sinning and trying to hide their shame. "Where are you? Come back to me."
This call is a word from God that is spoken to each of us living in the present age. It's like the parable of the Prodigal Son that Jesus spoke. The prodigal son left his father and sinned in order to live on his own. It's just like Adam and Eve who disobeyed God. However, the father loved his son and was waiting for him to return, "Where are you?" This prodigal son, who repented and returned to his father, was able to fully enjoy his love, that is, the love and blessings of God. The Bible says: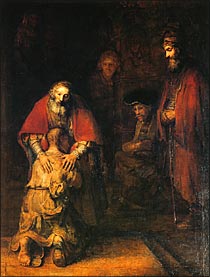 "The Return of the Prodigal Son" (c. 1666-1668) / by Rembrandt (Hermitage Museum) One of the representative religious paintings of Rembrandt van Rein's later years, the greatest master of Dutch painting in the golden age.
Let's stand up and go to my father and say: "Dad. I have sinned against heaven and before you. I am no longer eligible to be called your child. Be one of your employers." He went to his father. However, even though he was still far from home, his father found him, felt sorry for him, ran up, hugged him, and kissed him. Said the son. "Father. I have sinned against heaven and I have sinned before you. I am no longer eligible to be called your child. But the father said to his servants. "Hurry up and bring the best robe and put it on him. Then put a ring on his hand and a shoe on his foot. Then pull the fat calf and slaughter it. Let's eat and celebrate. The son was found dead and alive and gone. " (Luke15: 18-24)
God's love is amazingly deep. Where are you God is waiting for you to come back. When you repent and return to God, God willingly welcome you, recognize you as the Son of God, and pour out the heavenly blessings that the Son of God can inherit. Those who have returned to God are always aware of both yourselves as sinners and yourselves who are forgiven of your sins and are made children of God, humbled before God, and at the same time are made children of God. Let's walk with confidence.
Sponsored Link




FacebookTwitterLineshareGenesis , Bible , ArtRembrandt returns the return of the prodigal son
Posted by: canaan
I used to be a pastor in the metropolitan area for 10 years, but now I am a pastor at a local Christian church. I also run a travel agency and a farm. I myself have been empowered by various words, and I would like to convey hopeful words.
Post navigation
Your email address will not be published. Columns marked with * are required items
comment
Name *
Email *
site
Save your name, email address, and site in your browser for use in your next comment.
Please enter the characters displayed above.
Search:
Recent posts
recent comments
archive
Category
Meta information
© Copyright 2021 the year of the word forceRara Academic |. Developed By Rara Theme . Powered By WordPress .