BY CANAAN 
Are you disgusted with yourself? We can change. No matter what condition you are in, no matter how old you are. The Bible says we can live a new life as "new person." Let's take a look at the Bible verses.
Instructions for Christian Living
17 So I tell you this, and insist on it in the Lord, that you must no longer live as the Gentiles do, in the futility of their thinking. 18 They are darkened in their understanding and separated from the life of God because of the ignorance that is in them due to the hardening of their hearts. 19 Having lost all sensitivity, they have given themselves over to sensuality so as to indulge in every kind of impurity, and they are full of greed.
20 That, however, is not the way of life you learned 21 when you heard about Christ and were taught in him in accordance with the truth that is in Jesus. 22 You were taught, with regard to your former way of life, to put off your old self, which is being corrupted by its deceitful desires; 23 to be made new in the attitude of your minds; 24 and to put on the new self, created to be like God in true righteousness and holiness.
25 Therefore each of you must put off falsehood and speak truthfully to your neighbor, for we are all members of one body. 26 "In your anger do not sin": Do not let the sun go down while you are still angry, 27 and do not give the devil a foothold. 28 Anyone who has been stealing must steal no longer, but must work, doing something useful with their own hands, that they may have something to share with those in need.
29 Do not let any unwholesome talk come out of your mouths, but only what is helpful for building others up according to their needs, that it may benefit those who listen. 30 And do not grieve the Holy Spirit of God, with whom you were sealed for the day of redemption. 31 Get rid of all bitterness, rage and anger, brawling and slander, along with every form of malice. 32 Be kind and compassionate to one another, forgiving each other, just as in Christ God forgave you. (Ephesians 4:17-32)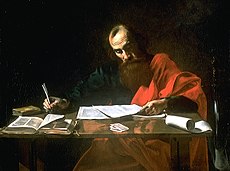 Paul writing
The major theme for this time is verse 22, "putting off the old self ," and verse 24, " putting on the new self ."
Last time we looked at verses 1-16, and in the first verse you were exhorted to live up to your calling. The beginning of this passage is the exhortation not to walk as the Gentiles in verse 17 walk with an empty heart .
What kind of walk is the walk of the Gentiles? The Apostle Paul exhorts the Ephesians not to walk like them. Instead, because you were called by God, because you were called and chosen by God, you were told to live up to that calling and election.
What are the characteristics of Gentiles? To be far from the life of God (v. 18c). It says two things. First is ignorance (v. 18a), darkened in intelligence. You don't know the real God. Many people in Japan worship gods created by humans. Because it is man-made, it is subhuman and not a true God.
The other is a hard heart (v. 18b). It is a heart that refuses to know God. This is also characteristic of modern people. It is anthropocentrism that excludes God. The apostle Paul commanded the church of Ephesus not to take such steps. God has given the modern church a similar warning.
What are the teachings of Jesus Christ (verse 22)? We must cast off the old self, which is perishing in his deceitful lusts .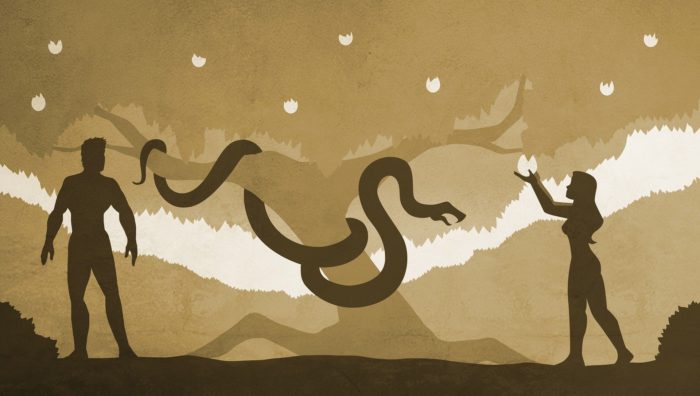 The self man is the one who was born. To be a natural man is to belong to Adam. The first man, Adam, rebelled against God and sinned. He ate of the forbidden tree of the knowledge of good and evil. What does that mean? They decided that they didn't need God and decided to judge good and bad by themselves. What happened to the world as a result? Ignoring God, it is stained with sin and evil, and has reached the present age. It is a state of being far from the life of God (v. 18).
God commands us humans to "put off the old self." All of us are born with the blood of Adam. It's heredity. We are born with sin. This is called "original sin." Ayako Miura, a writer from Asahikawa, Hokkaido, wrote her novel "Hyoten" on the theme of "original sin" and "born sin". Hyoten ends with the main character, Yoko, suffering from her own sins and committing suicide. It was not revealed whether she was alive or dead, but it seems that there were many requests from the readers that they wanted Yoko to live.
I think that the big theme of "Hyoten" and "Sequel Hyoten" is to take off the "old self", die to the old person, put on the "new self", and walk as a new person. Jesus Christ makes it possible.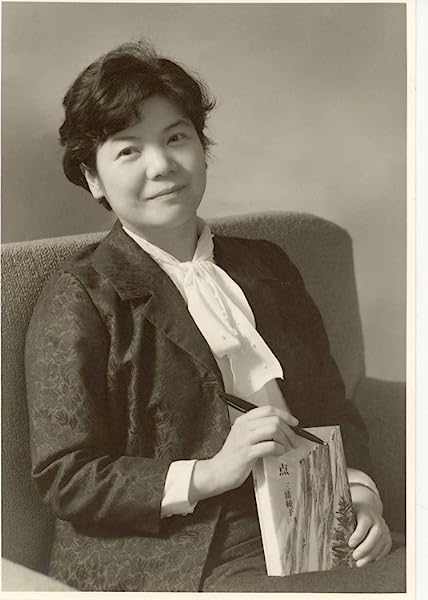 Ayako Miura (1922-1999)
After Adam and Eve rebelled against God and sinned, a sense of guilt and shame was born. Therefore, they hid from God. And they covered their nakedness with fig leaves. But it's not perfect. A strong wind would have blown the leaves away (laughs). I couldn't hide my guilt and shame.
God called Adam and Eve. "Where are you?" "Where are you?" (Genesis 3:9). God called to save them, not to judge them. The same is true in the present age, and God calls out to modern people, "Where are you?" it is to save. If we respond to God's call, we can receive salvation and forgiveness of sins. And you can put on a new person.
It was a garment of skin that God provided for Adam and Eve. The provision of skin garments means that an animal was sacrificed. This animal sacrifice (the blood shed by the animal) allowed Adam and Eve to hide their sin and shame. This event reveals the Savior Jesus Christ. He prophesied that the Savior would be born. I think this animal was probably a "sheep". Because Jesus Christ is described in the New Testament as "the Lamb of God." The Lord Jesus died on the cross for our sins. Through the blood that Jesus shed, our sins are forgiven and our shame is covered.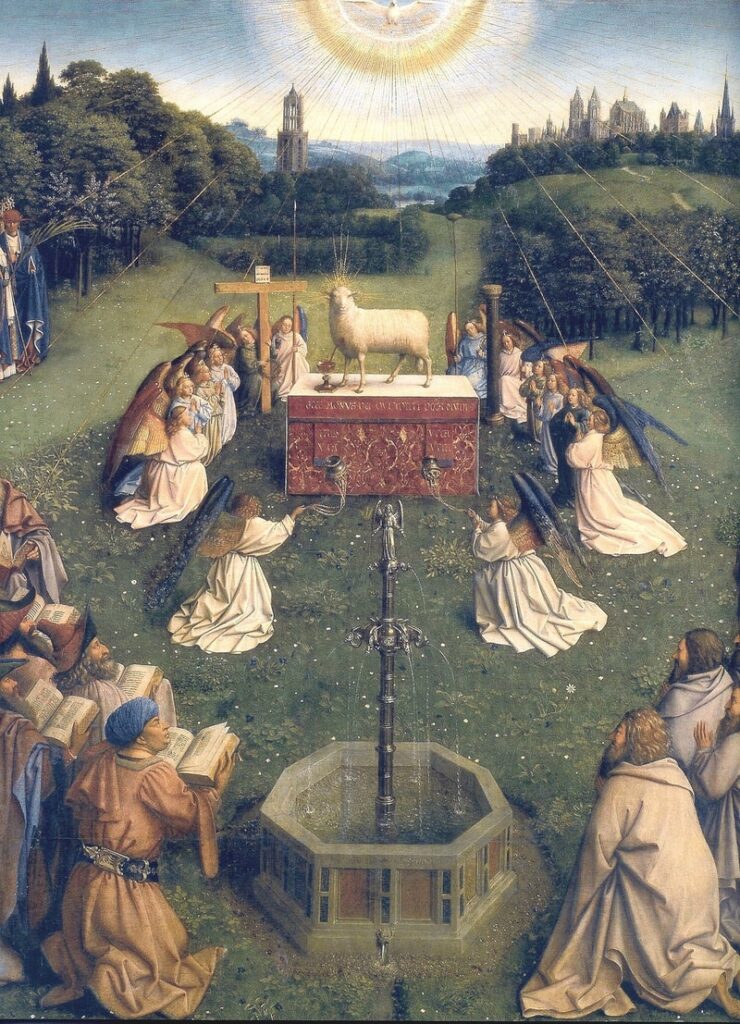 In verse 24, putting on the "new man" is the reborn man. A new person belongs to Jesus Christ. Since we are born with sin, we are "old people" who belong to Adam. But we can become a new person through Jesus Christ. If anyone is in Christ, he is a new creation. Old things have passed away, and behold, all things have become new (2 Corinthians 5:17).
The Lord Jesus is sometimes referred to in the Bible as the second Adam and the last Adam. New creation, new creation. It means that an old person turns into a new person. how? By Jesus Christ, by the blood that Jesus shed on the cross.
Man was created in the "image of God". But he rebelled against God, sinned, broke his relationship with God, and became an old man. It is the way of destruction. The Old Testament prophesies that the Savior will come. And 2000 years ago the prophecy was fulfilled. The Savior Jesus was born. That's what we celebrate at Christmas. Why are you celebrating? Because we cannot cast off the "old man" by our own strength, by human effort, by the power of modern civilization. But through Jesus Christ, we can become "new people." How can we change? By being born again.
The Lord Jesus had a question and answer with a man named Nicodemus. It appears in John chapter 3. Jesus says to Nicodemus. " Unless a man is born again, he cannot see the kingdom of God, " replied Nicodemus. "How can a man be born when he is old? Can he be born again in his mother's womb?" Jesus answers. " Unless a man is born of water and of the Spirit, he cannot enter the kingdom of God." Jesus said that a man cannot be made new except by the work of the Holy Spirit.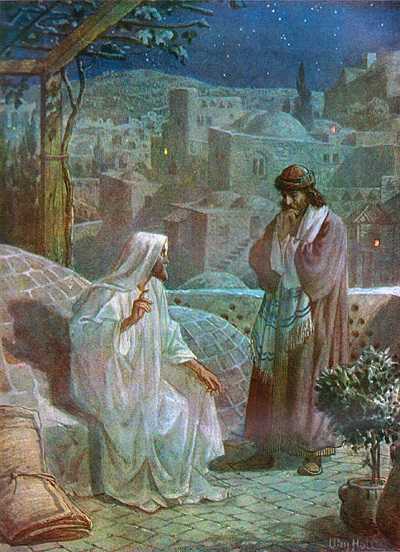 "Jesus and Nicodemus" / William Brassey Hall (1846–1917)
It should be noted that it is not through Christianity that one becomes a new person. No, it is by Jesus Christ. Calling Christianity emphasizes good deeds in some cases. It can be culture or education. That is also important, but I see a lot of things in Japan that deviate from the essence. This is true not only in Japan, but also in the world.
Christianity is the largest religion in the world. Many people call themselves Christians. I also call myself a Christian. But if you ask closely, that may not be the case. It is true that the person is exposed to Christian culture, but he is not a new person.
When I was a pastor in Saitama Prefecture, a Filipino woman, Ms., came to visit us. Philippines is a Catholic country. Statistically, a large number of people are said to be Christians. But in reality it is not. It is the religion of Christianity, Catholicism, and the culture of Christianity. She, who had experienced that in her own country, asked me: I was asked, "Is this church born again?" "Are you a born again Christian or pastor?" I replied, "Yes," and the kids' teacher was born again. They started to come to church.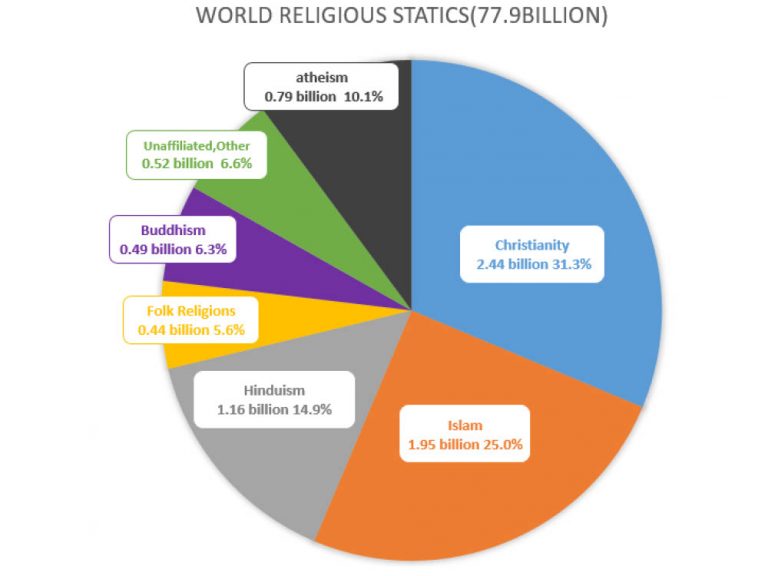 A born again Christian has two birthdays. One is the day they came out of their mother's womb, and the other is the day they believed in the Lord Jesus as their Savior or was baptized.
Taking off the old and putting on the new is a once-in-a-lifetime experience. This means believing in Jesus Christ and receiving forgiveness of sins. Not only that, but it's also ongoing. It teaches us how to walk as Christians.
The old man is far from the life of God, the life of eternity. That state is ignorance of God and a hard heart. To cast off such an old man is to draw near to the life of God, to receive eternal life, to know God rather than ignorance, and to walk with a soft and flexible heart rather than a rigid one.
The specifics are written in verses 25-32. Don't lie, don't be angry, don't say bad words, don't steal. So what exactly does it mean to wear a new person? It is drawn in contrast to the old man. To speak the truth, to forgive, to speak edifying words, to work and give.
The Holy Spirit within grieves when one walks into the old man. We see that the Holy Spirit is not some energy, but God in person. When we feel the Holy Spirit grieving, we must repent and turn around.
We can't do this on our own. Our helper, the Holy Spirit, helps us. Then we can move forward as a new self. Let's walk as a new person, not an old person. Believe in Jesus and ask the Holy Spirit to help us.
Sponsored Link