BYCANAAN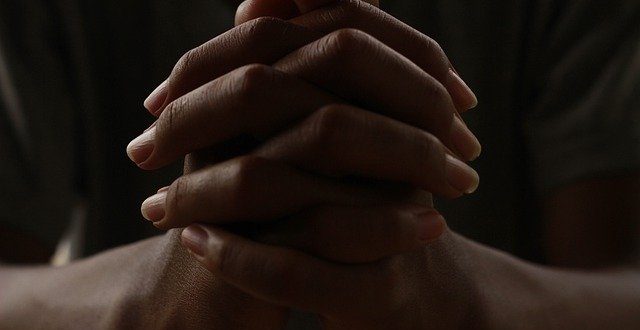 This concludes the letter to the Colossians. At the end of his letter, Paul names many people. The people here were Paul's coworkers. Co-workers are people who work together for the same mission and purpose. Therefore, they are comrades-in-arms and companions who work together to advance the kingdom of God and the gospel.
7 Tychicus will tell you all the news about me. He is a dear brother, a faithful minister and fellow servant in the Lord. 8 I am sending him to you for the express purpose that you may know about our circumstances and that he may encourage your hearts. 9 He is coming with Onesimus, our faithful and dear brother, who is one of you. They will tell you everything that is happening here. 10 My fellow prisoner Aristarchus sends you his greetings, as does Mark, the cousin of Barnabas. (You have received instructions about him; if he comes to you, welcome him.) 11 Jesus, who is called Justus, also sends greetings. These are the only Jews among my co-workers for the kingdom of God, and they have proved a comfort to me. 12 Epaphras, who is one of you and a servant of Christ Jesus, sends greetings. He is always wrestling in prayer for you, that you may stand firm in all the will of God, mature and fully assured. 13 I vouch for him that he is working hard for you and for those at Laodicea and Hierapolis. 14 Our dear friend Luke, the doctor, and Demas send greetings. 15 Give my greetings to the brothers and sisters at Laodicea, and to Nympha and the church in her house. 16 After this letter has been read to you, see that it is also read in the church of the Laodiceans and that you in turn read the letter from Laodicea. 17 Tell Archippus: "See to it that you complete the ministry you have received in the Lord." 18 I, Paul, write this greeting in my own hand. Remember my chains. Grace be with you. (Colossians 4:7-18)
No one has been used more to spread the gospel throughout the world than the apostle Paul. However, it was never the power of Paul alone. Many people helped Paul. Paul meets Jesus on the road to Damascus. A light from heaven blinded him. At that time, Ananias was sent by God to Paul. By his prayer, Paul's eyes were opened and he could see again. It says that something like scales fell from his eyes (Acts 9:18). This is where the proverb "scales from the eyes" comes from.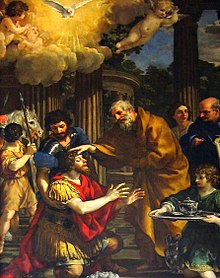 Paul's conversion (Ananias' prayer causes scales to fall from Paul's eyes)
After that, Paul was preaching in his hometown of Tarsus, but Barnabas brought him to the Antioch church. From there, world evangelism begins. All this is written in the Acts of the Apostles. He went on three missionary trips around the world, planting churches one after another and starting new churches in various places. And he wrote to the church that was born through him. 13 letters written by Paul are left in the New Testament, one of which was "Colossians" that we have seen so far.
The problem with the church of Colossae was that false teachers were infiltrating it. Heresy problem. In today's terms, it is similar to the problem of the former Unification Church. Epaphras went to Paul to discuss what to do. However, Epaphras was arrested in Rome (Philemon 23). So Paul wrote a letter, had someone else hold the letter, and sent it to the church of Colossae.
Paul writes about two people who bring letters.
Paul sent Tychicus to the church at Colossae. This is so that the people of the church of Colossae may be encouraged by Tychicus to let them know about Paul's situation (v. 8). There must have been many things that could not be conveyed in a letter. Tychicus informed the whole story (verse 7). Tychicus was a very trusted person for Paul. Paul also sent Tychicus to the Ephesian church (Ephesians 6:21,22).
Tychicus was used in various churches. He was Paul's co-worker and also became a co-worker in the Colossian church. Paul was praying with Tychicus for the churches. We base our work on our church, but we also want to remember the churches that are associated with us. Because we are also "fellow workers for the kingdom of God" and "loving brothers and sisters in the Lord Jesus Christ." A broader perspective is important. It is the perspective of the kingdom of God. The kingdom of God is the rule of God. Through the Lord's Prayer, the Lord Jesus teaches us to pray, "Thy kingdom come." This is a prayer for God to intervene and rule over areas beyond God's control. It can also be said to be a spiritual warfare prayer to break the rule of the devil. Tychicus was a beloved brother, a faithful servant, a co-worker, a fellow worker in the Lord Jesus Christ.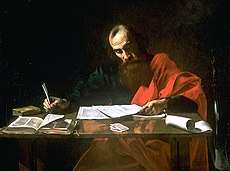 Paul writing
Looking at Facebook, I can see that seniors, friends, and juniors from seminary days (more than 20 years since graduation) are still working hard for the Kingdom of God, advancing the gospel, and forming a church. I can know that there is very encouraging. We belong to different denominations, but I believe that we are all co-workers working for God's Kingdom. Paul could not have done it alone, but by working with many people, he was able to reveal the great work of God.
Paul sent not only Tychicus but also Onesimus to the church of Colossae (v. 9). He was an escaped slave who stole from his master Philemon. This is recorded in the letter to Philemon. There are four prison letters (letters written from prison) that Paul wrote. Colossians, Philippians, Ephesians, and Philemon. After fleeing from his master Philemon, Onesimus met Paul, heard the gospel, believed in Jesus Christ, and was saved. Philemon was also Paul's co-worker (Philemon verse 2). His home was at Colossae, so he would have been a member of the church of Colossae. Since Philemon was at Colossae asking him to forgive Onesimus, he thought that this would be a good time to reconcile, so he sent Onesimus along with Tychicus. Paul uses every opportunity for the gospel.
And he will introduce three greetings.
Aristarchus He accompanied Paul on his third missionary journey (Acts 20:4). He was now a prisoner with Paul.
Mark He went with Paul as an assistant to Paul and Barnabas on the first missionary journey, but they separated on the way. Paul did not take Mark on his second missionary journey. But Barnabas protected Mark. Paul and Barnabas quarreled over the matter, and Barnabas took Mark with him on a missionary journey. However, after that, the relationship between Paul and Mark was repaired, and Mark was once again a partner of Paul's toil. He wrote the Gospel of Mark.
Juste  
These three were Jewish Christians (v. 10). He wrote that they were my co-workers and encouragement for the kingdom of God.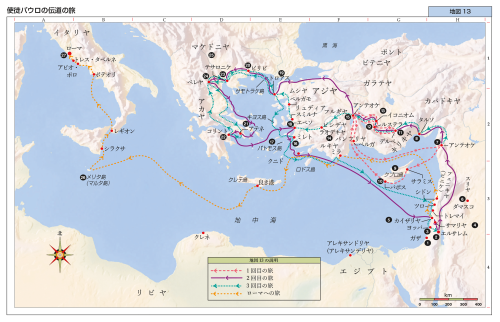 Next, Paul introduces the greetings of Gentile Christians. There are also three people.
Epaphras He prayed for the church of Colossae and for those who were there (v. 12). It was Epaphras who gave birth to the church of Colossae, not that Paul started it (1:6,7). He was the pastor of the church of Colossae. Perhaps while Paul was preaching the gospel in Ephesus on his third missionary journey, Epaphras, a neighboring region from Colossae, heard the gospel and believed in Jesus as his Savior. He was so moved that he returned to his hometown of Colossae and preached the gospel of the crucifixion and resurrection of Jesus Christ, resulting in the formation of the Colossae church. He preached not only in Colossae but also in Laodicea and Hierapolis and seems to have started churches (v. 13). Paul also wrote to the church at Laodicea (v. 16), exhorting them to read the letters they received. These two would have become brothers and sisters churches. In Revelation 3:16, the church of Laodicea is unfortunately called the lukewarm church. They were not hot, they were not burning with the gospel, They were not passionate. The church of Laodicea later became such a church.
Luke Physician and author of Luke's Gospel and Acts. He must have also examined Paul's health.
Demas Unfortunately, he later abandoned Paul and left the faith (Ⅱ Timothy 4:10-12).
He is introducing people who have been by Paul's side all this time. Finally, it mentions Archippus (v. 17). He was from the church of Colossae. "Our comrades-in-arms" appears in verse 2 of Philemon. He may have been an evangelist in the church of Colossae, or perhaps he had succeeded Epaphras as pastor. Paul encourages him.
Finally, Paul writes, "Remember that I am in prison," and "May grace be with you" (verse 18). Paul and the church of Colossae were in a relationship of prayer, of mutual labor, of co-workers.
Paul was undoubtedly a specially chosen and anointed vessel of the Lord, yet he alone was limited. Paul worked as a team. He had good co-workers around him. Thanks to that, even though he was unable to move, he was able to send Tychicus to the church of Colossae. We too are co-workers working for the kingdom of God. Let's work together to expand the kingdom of God and work to reveal the glory of God. Let's cooperate with more workers. We believe that through such cooperation & unity, the kingdom of God and the gospel will advance and expand. Our wish is the revival of Japan. Let us pray that they will send workers for the harvest, co-workers who can share in the work of preaching the gospel.
Sponsored Link